"Hi. I'm wondering if there is a way to add a pocket to the bottom of the frame? I'm trying to cut the frame around the base plates of structural columns, but I can't figure out how to do it. Hopefully someone can help"
Try the following:
Step 1: Draw your a standard wall between the columns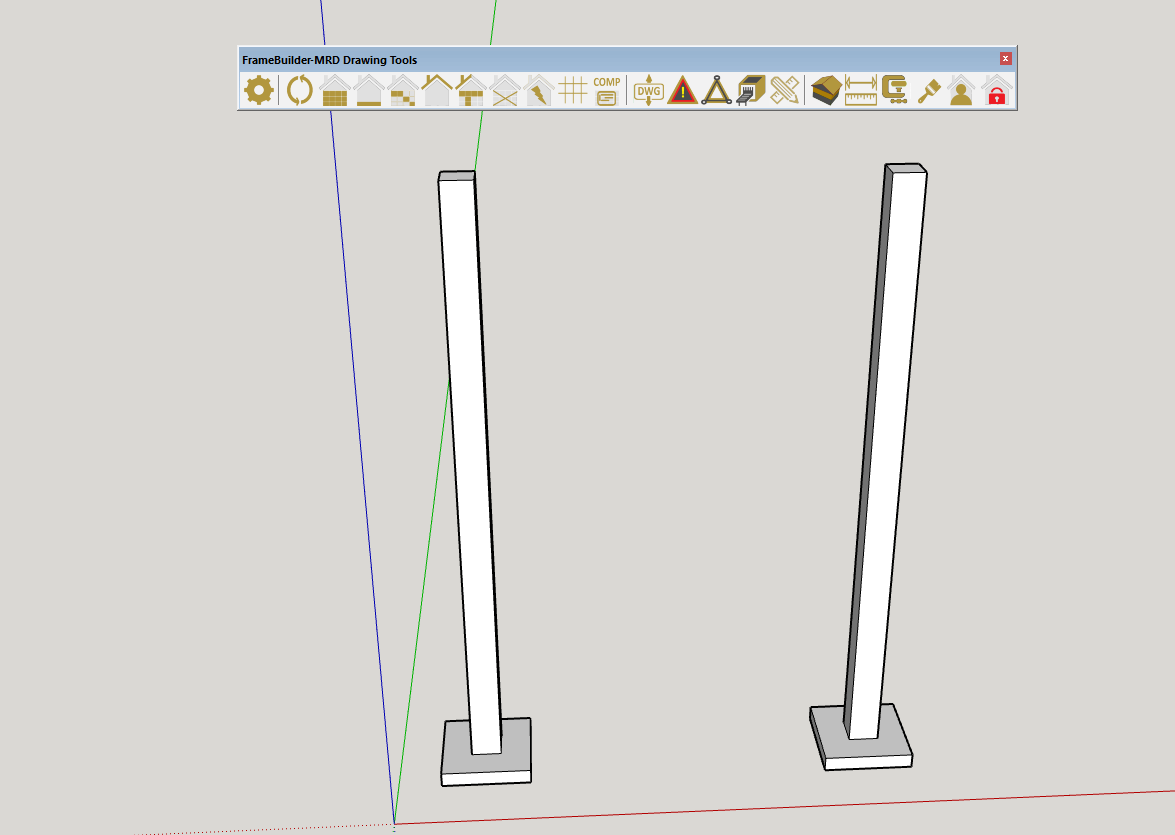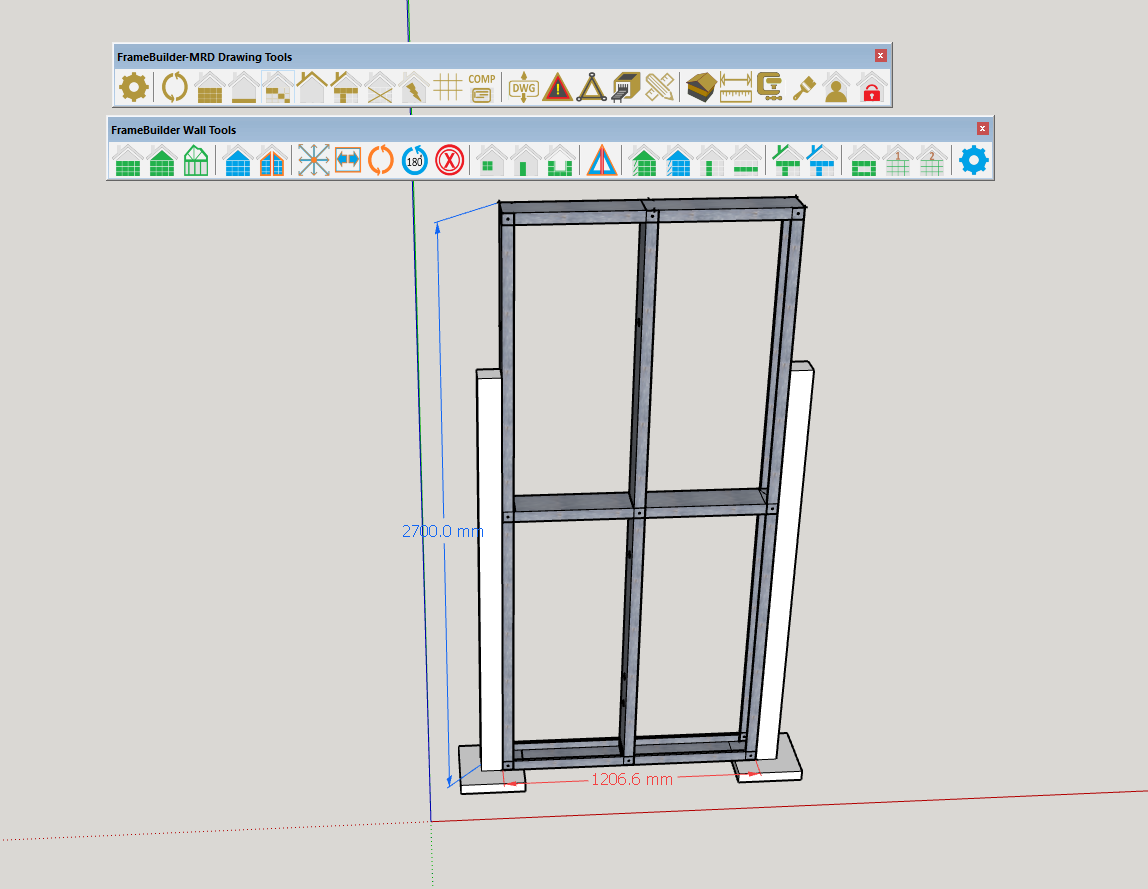 Step 2: Use the Split Point Tool to add two split points on the edge of the base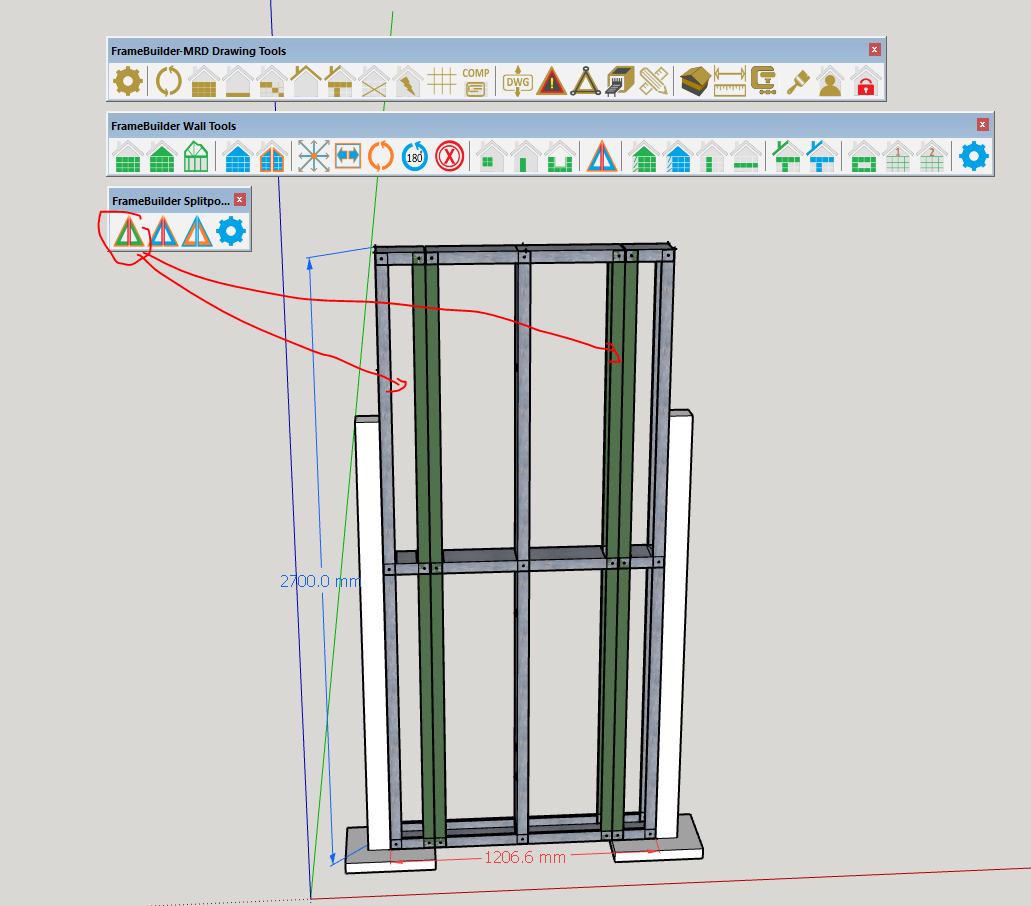 Step 3: Use the Stretch Icon found in the wall module to pull the yellow stretch points on the inside edge of the bottom split points towards the bottom of the base.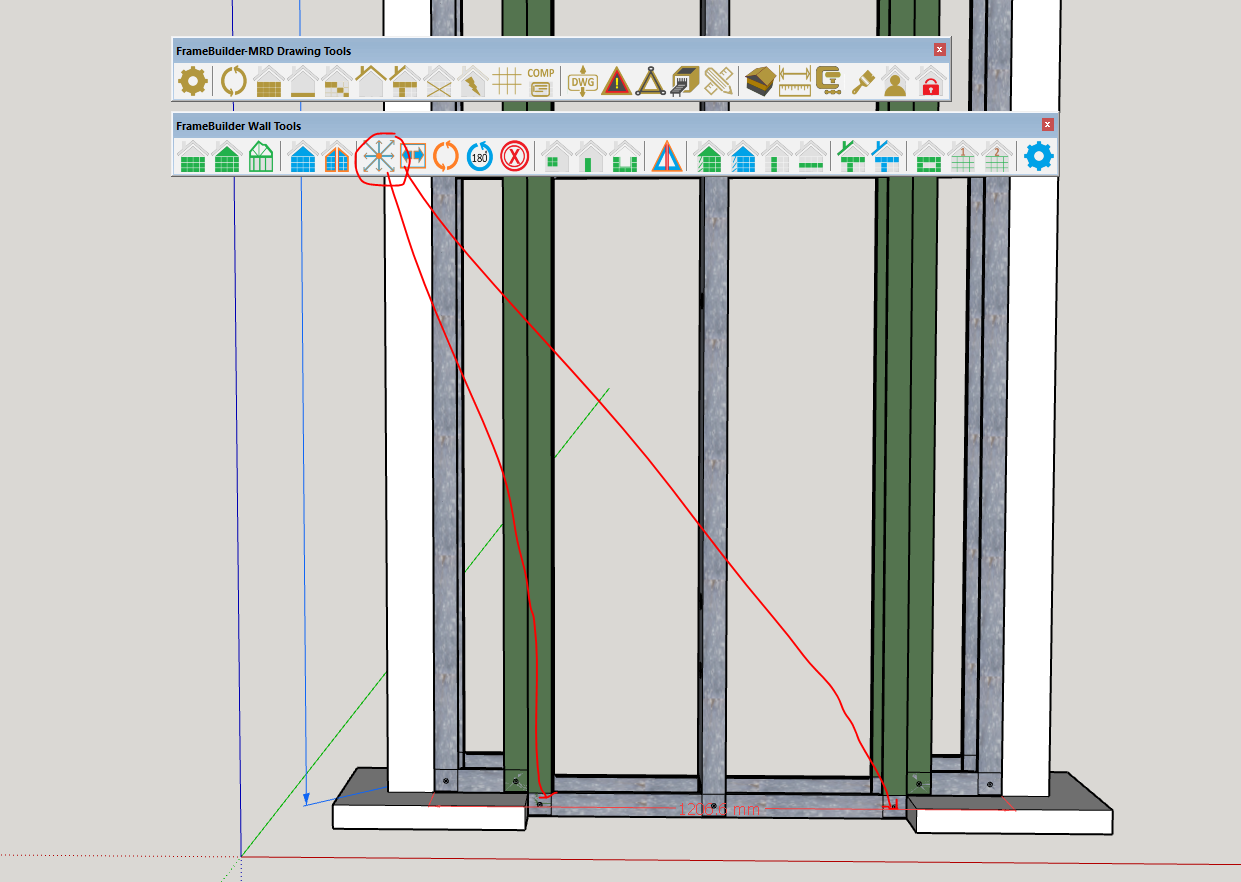 Edited by administrator - 20 Feb 2022 at 6:42am